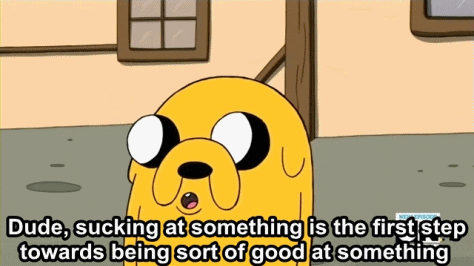 What difference does confidence make? Well, it might make a huge difference when it comes to actually achieving your set goals.
Numerous studies have found that you're far more likely to achieve your goals when you believe you will. Thankfully, you can hack your way to more confidence if you're not feeling an abundance of it right now.
While it might seem counter-intuitive, forming advice groups can help you gain confidence. And if "advice groups" sound formal and forced, worry not! We form these groups all the time — we just don't always call them that. If you've ever walked with a co-worker to public transit after work to talk about issues you're both having or called an old friend about a problem in your personal life only to end up talking through a problem in their life too, you've experienced this!
We often feel better on multiple levels after those conversations and leave them with an increased sense of confidence. Science can tell us why.
Katy Milkman worked on a project led by Lauren Eskreis-Winkler along with Angela Duckworth and Dena Gromet where they asked students to type up some advice for their younger peers on studying. Even those few minutes made a difference. The students who had typed up some advice for fellow students performed better in the classes they cared about most compared to the students who didn't provide advice.
This advice-giving improves confidence because of the "saying-is-believing effect." Thanks to cognitive dissonance, after you say something to someone else, you're more likely to believe it yourself. So if you tell someone they should leave a job that makes them unhappy to do something more aligned with their values, you're more likely to leave a job that makes you unhappy to better align yourself with your own values.
Advice groups put you in situations to give advice and boost your confidence regularly, and thus make your goals feel more achievable.
Some more casual ways to do this, that don't involve pre-scheduling a specific "advice group" but would likely include a natural give-and-take of advice or information, are:
Calling a good friend once or twice a month
Driving a co-worker home and chatting on the way
Having one-on-ones with a colleague from another team that you like, either scheduled or just periodically over lunch
Creating a bi-weekly creative accountability group where you check in with each other's individual goals
Setting up a call with a former boss that you really liked or mentor-figure
To learn more techniques to make change easier, complete How To Change in Pique!