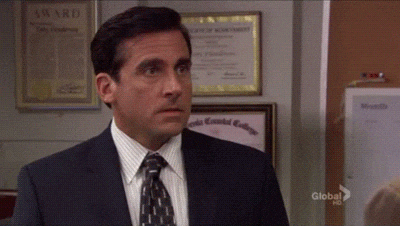 This one might seem obvious. Of course, canceling or saying "no" to things will bring you more free time. But, if you're anything like most people, your inclination is to think that if that was possible for your particular schedule, you would already be doing it and, thus, it must not be possible to cancel anything or gain any more time.
The reality is though that, as easy as it is, most of us don't cancel or say "no" that often. That leads us to overextend our time and undervalue ourselves.
With our obligations to ourselves and others, we force ourselves through periods of no time for rest or recovery. There are most likely things you could cancel right now that would bring you more time for things you need — be it time to take care of your health or sort out your tax filing. We know that we need the time so we can continue to show up as our best selves, but we don't take it. We tell ourselves we'll get around to that time we need eventually and, for now, exhaustion will have to do.
But things will continue to be busy and it will be easy to not prioritize your needs… forever.
That's why it's important to remind ourselves that we can cancel or say "no." Once you remember that you can, it's important that you regularly check to see what time-sucks on your schedule you can cancel. If you're feeling nervous, you don't need to cancel these all the time. Try doing it when you're out of balance, feeling fried, and need some extra time to bring your brain back to where you need it to be.
Some low-stakes, one-off examples if you feel like you never have anything you can cancel might include:
A networking call or meal (it'll be okay)
A trip to see your sister for the weekend (next month probably works just as well for her)
Your regular creative accountability group (yes, you joined to make the most of your output but you're human, you can skip and it doesn't mean your creativity will be gone forever)
A check-in where you have nothing to report or will be stressed the entire meeting because you have so much to do (your boss or co-workers have been there too)
That play you bought tickets for to support a friend but have no interest in (you can probably give the tickets to someone else and even if you can't… you will still thank yourself for not pushing yourself to the limit for a play that you're too exhausted to appreciate)
To learn more techniques to prioritize yourself in your schedule, complete Time Smart in Pique.